LEGO Star Wars Summer 2021 sets revealed
Updated lineup revealed by the Japanese 2HY LEGO Catalog for summer 2021 LEGO Star WarsSets and we offer a glimpse of some, including the Mandalorian. 2021Advent Calendar. All sets, except the Advent Calendar are listed with August releases.
•2021 Advent Calendar (7537) – Stormtrooper, Scout Trooper, and Tusken Raider, IG-11, Din Djarin, Grogu
• Duel on Mandalore (75310) – Ahsoka Tano, Darth Maul
•Imperial Troop Transport (75311)) – Greef Karga, Mortar Stormtrooper, Stormtrooper x2
•Slave I (75312). – Boba Fett, Din Djarin
• Ultimate Collector Series AT-AT (75313) – 6,782 pieces/799.99 €
•Bad Batch Shuttle (75314) – Hunter, Wrecker, Tech, Echo, Crosshair, GNK Power Droid
• Moff Gideon's Cruiser (75315) – Grogu, Din Djarin, Cara Dune, Fennec Shand, Moff Gideon, Dark Trooper
• Mandalorian Starfighter (753316) – Gar Saxon, Bo-Katan Kryze, Mandalorian Loyalist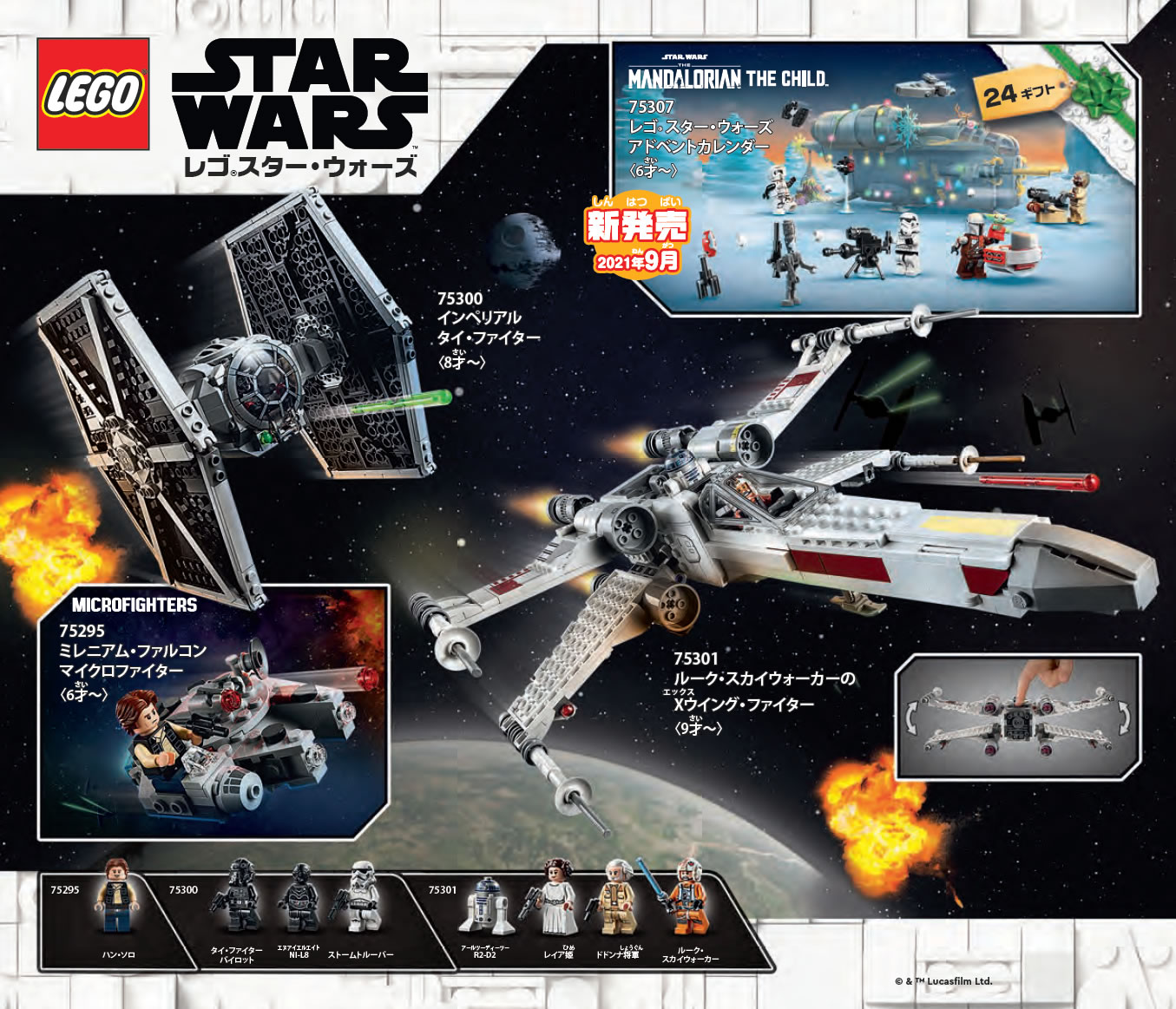 Amazon Affiliate. I get a commission on qualified sales
We will be compensated if you click on the link to The ToysDaily.Wiki and make a purchase, or perform any other actions.
ToysDaily Wiki participates in Amazon Services LLC Associates Program. This program allows sites to get advertising fees for linking to Amazon.com and to advertise on it. Amazon Associates are eligible to earn from qualified purchases.
Rakuten Advertising partners with us. Rakuten may also collect your personal information when using our website. You can find the privacy policies here. https://rakutenadvertising.com/legal-notices/services-privacy-policy/